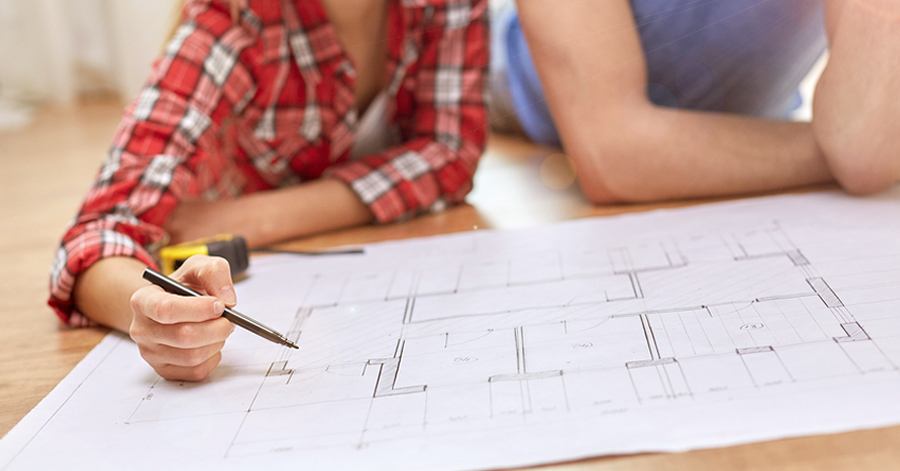 If you are are looking to bolster your living space, look no further than one of the many types of house extensions. Home extensions can take on several forms and are flexible enough to meet virtually any homeowner's need.
Whether you are looking for more space to entertain family and friends or are looking to support your growing family, a home extension is the optimum solution.
There are several types of home extensions, some utilitarian, others fancy. Regardless of the type of house extension, when it's properly done, it can instantly beautify your home.
The following information explains the five most common types of house extensions for growing families.
Porches
As one of the smaller types of house extensions, porches can be attached to the front, side, or rear of your home. Most porches are relatively simply structures and can include columns, windows, and a door.
The porch can be separated from the main home by an internal door and can be heated or not heated. You can also choose to clad the exterior of your porch with brick, vinyl siding, or any other siding.
Sunroom or Greenroom
Extend the living space in your home and enjoy scenic views from outdoors with a sunroom home extension. Traditionally, conservatories or sunrooms were mainly reserved for Victorian ornate structures. Sunrooms have the ability to transform a modest home into a more elaborate residence.
Many homeowners use their sunroom as a faux playroom for small children. In either case, a sunroom offers additional living space that is versatile enough to accommodate visiting family members or rambunctious children.
Single-Story Home Extension
Single story types of house extensions are the archetype extension. Single-story home expansions explain when an additional room or facet is built onto the existing structure of your home. With these types of extensions, there is only the ground floor plus any basement space built to it.
Single-story types of house extensions are utilitarian and can be as aesthetically pleasing as you desire. If the structure is not properly planned and executed, it could block neighbor's views and unattractively protrude from the main structure. As a result, it's imperative to choose a contractor with the experience and expertise to properly consider your needs and style.
Another important consideration is to work toward using the same or very similar roofing material as the roof covering on the main structure. You should also consider the positions of drains, flues, and any related excavations.
Multiple Story or Two-Story Types of House Extensions
A multiple story or two-story home extension is a common type of home remodeling project where you add an additional floor to your home. Anytime you add an extension to your home, the possibility of being a nuisance towards your neighbor is significantly stronger.
The main challenge in additional story extensions is to effectively design the additional story in consideration to the impact on light to other properties. It's important to not cause any substantial loss of sunlight to gardens and principal rooms of neighboring properties.
Another consideration is the exterior design of the extension. A well-designed two-story extension should closely match the existing structure and stay in character with the neighborhood. Well-designed multi types of house extensions will:
Not adversely affect the appearance or quality of the surrounding area.

Match the original appearance of the housing materials, including scale, roof form, and proportion of openings.
Over-Structure Types of House Extensions
If extending your home breadth wise is not feasible, the best solution may be over-the-garage or over-structure extension. As the name suggests, these types of extensions are when you extend your home over the top of an existing structure, such as a dining room, den, living room, kitchen, or garage.
With over-garage extensions, one of the main considerations is whether your existing structure is strong enough to support the extension. If not, the contractor may be required to lay additional foundation, which will ensure both old and new structures can support each other.
Contact GAMCO Remodeling for Home Extensions
After you have decided to take the leap, GAMCO Remodeling will take care of everything. We will work closely with you to draw state-of-the-art three-dimensional representations of your plans, and we will handle all of the permits.
Since we have extensive experience with permitting in Western Suffolk and Eastern Nassau, our contractors will breeze through the process in the most expeditious manner possible. If you are looking for a fully comprehensive and cost effective home extension, addition, renovation, or home improvement service, contact GAMCO Remodeling.
Contact GAMCO Remodeling today for a free in-home consultation.